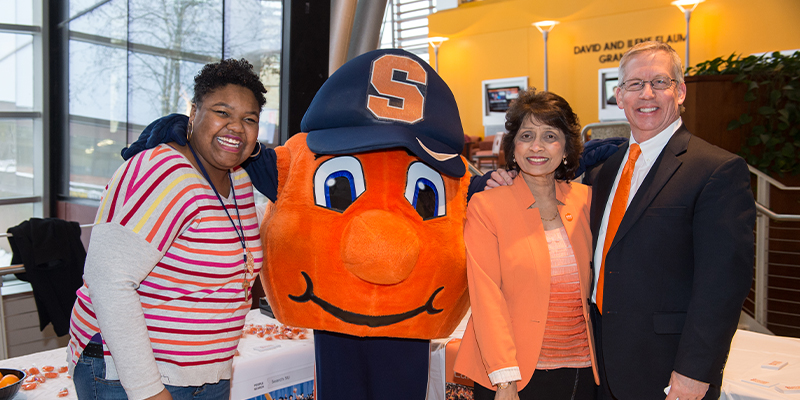 As each student grows and learns, the support needed at Syracuse University will change over time and be unique to their academic and personal goals. Fostering personalized support and mentoring, Orange Success is a powerful contributor to the student experience, student success and staying on track for degree completion. Placing each student in control, the Orange Success platform makes it easy to connect with advisors and faculty about a particular course, an advising question, a general concern and more. Start connecting on Orange Success today!
Orange Success Highlights
Through a web-based platform Orange Success strengthens student success by improving cross-campus communications among schools, colleges, staff and students.
Early alerts through "Flags" proactively communicate potential academic hurdles, while "Kudos" are shared compliments and encouragement surrounding academic success.
Efficiently coordinated support and communication between students, faculty, advisors and cross campus teams support students staying on track.
From the start of a student's academic career to graduate, Orange Success fosters personalized support and mentorship.
Using Orange Success
For questions or additional information, email orangesuccess@syr.edu or call 315.443.0221.