As students grow their unique definitions of success both personally and academically, Retention and Student Success is committed to supporting each student experience. Students, faculty, staff, parents and supports are encouraged to contact us.
---
Meet the Team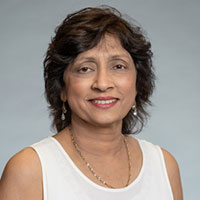 Kal Srinivas
Director
As part of Syracuse University's larger commitment to creating an inclusive student body, Kal works with all schools, colleges and divisions to further the ideals of supporting all students with the underpinning concept being that all students receive the individualized services and support necessary for their success through graduation. As the director of student retention and success she assists campus stakeholders in thinking critically, analytically and creatively to meet the needs of our diverse student population, through programs, services and efforts. She supports success of all students by working collaboratively to identify areas of needed change that would increase student success and retention, discovering what causes attrition, developing recommendations, in addition to alternating systems and procedures to increase retention.
She provides leadership and strategic direction for designated co-curricular and functional units, as well as across all schools and colleges to expand the University's visibility and reach, which support student retention and success.
The pervasive nature of assessment culture that she creates in the unit helps  implement innovative student retention strategies effectively to support student success.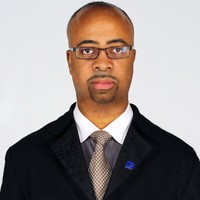 Hopeton Smalling
Functional Business Analyst
Supporting student success initiatives, Hopeton provides expertise to manage people, technology and business process. He is the key administrator for the student success platform, Orange Success and data custodian for related data. Exceptionally adept at leveraging educational business intelligence to optimize operational needs and student success, his professional career reflects over 20 years of experience in higher education, enhancing teaching and learning effectiveness in and out of the classroom.
Hopeton earned a master's degree in business administration in enterprise resource planning and administration from Le Moyne College. Additionally, he has earned his sixth-year degree as an educational specialist (Ed.S.) and is a Ph.D. candidate exploring the phenomenon of learning analytics in higher education.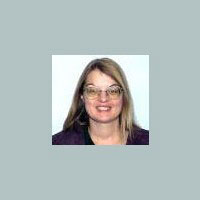 Radell Roberts
Retention Program Coordinator
Radell helps the team coordinate all major initiatives to improve student success and retention across all schools and colleges. In service of student success, Radell manages event planning, meeting logistics, budgets and financial reporting; assists with research and proposals; maintains staff schedules; and conducts targeted outreach support and response for Orange Success. As part of the team, she helps to investigate why students have left the university and how to bring them back to successfully complete their degrees.
Radell earned a degree in journalism with minors in literature and theater from Bowling Green State University and continues to enjoy writing, theater, music and literature. She joined the University in 2003 and has worked for the School of Education, Moynihan Institute for Global Affairs, and Student Affairs/Student Experience. She is passionate about diversity and equity and is committed to continual learning.
Assistant Director (TBD)